Make curb appeal grow in an old light fixture.
Did you ever think rescuing a forgotten chandelier from your neighborhood thrift store would give new life to your front porch, eave or backyard tree? This simple and rewarding upcycling project is something you can do in about an hour. All you'll need is a basic tool or two, the flowering plants of your choice and your creativity.
[video_cta id=mbx-iuKLGP0 title='DIY Flower Chandelier' caption='Upcycle an old chandelier into a hanging flower pot.']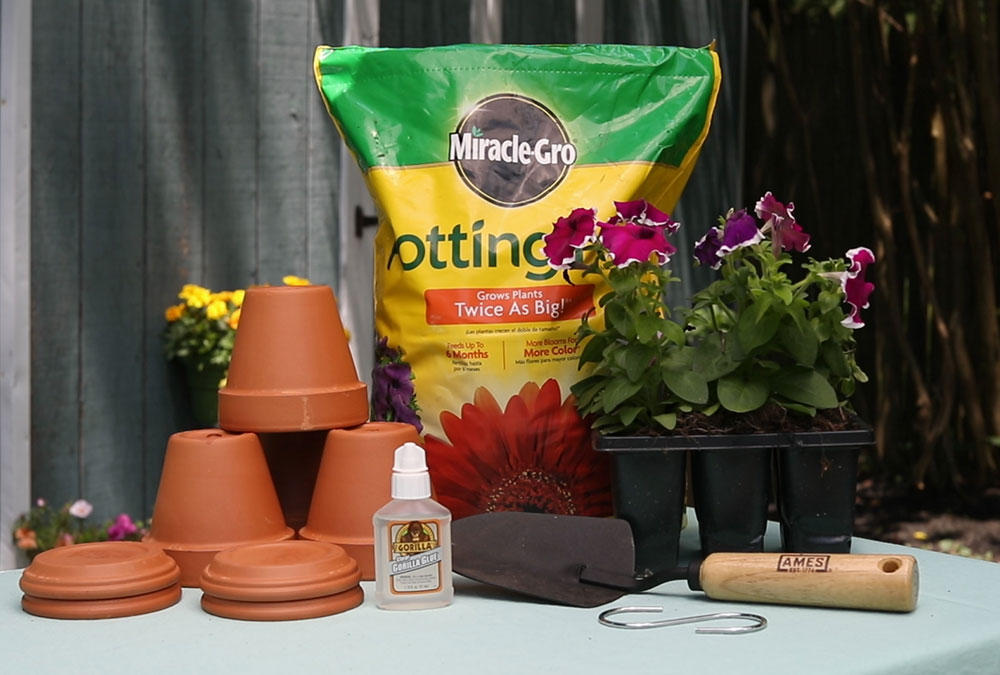 YOUR UPCYCLING MATERIALS:
Thrift store chandelier

Flower pots (same number as arms on your chandelier)

1 S-hook

Soil and flowers

Wire cutters

Industrial glue

Your favorite color spray paint

STEP ONE
Unscrew and discard any remaining light bulbs from the chandelier. Remove all wiring using wire cutters.
STEP TWO
Use industrial-strength glue to attach original chandelier bulb housings to flower pot bases.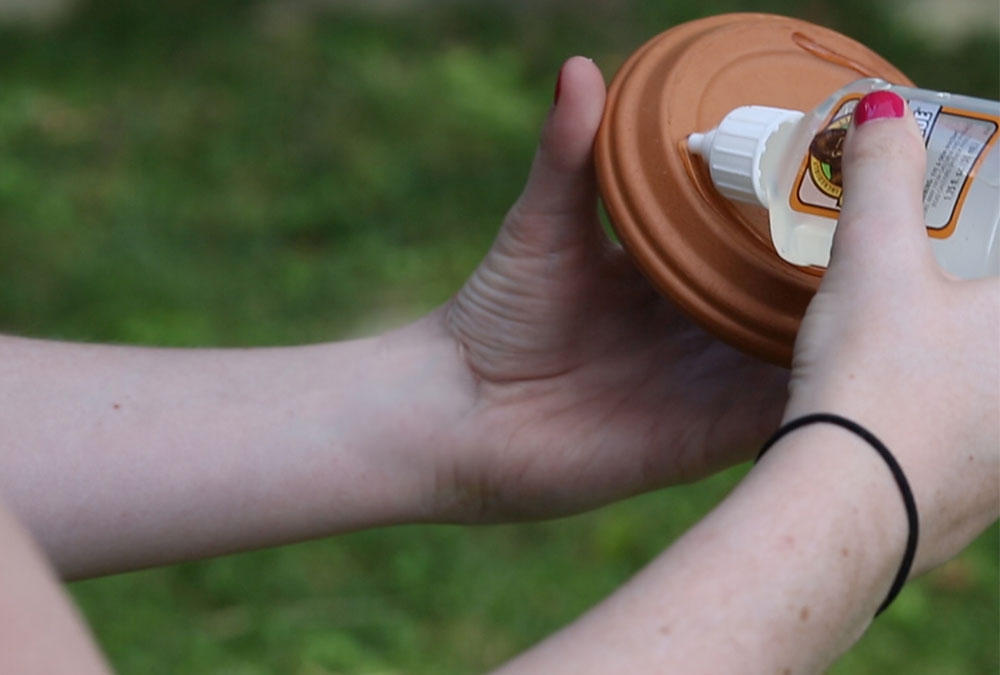 STEP THREE
Spray paint attached bulb housings and flower pot bases, and chandelier with your favorite color.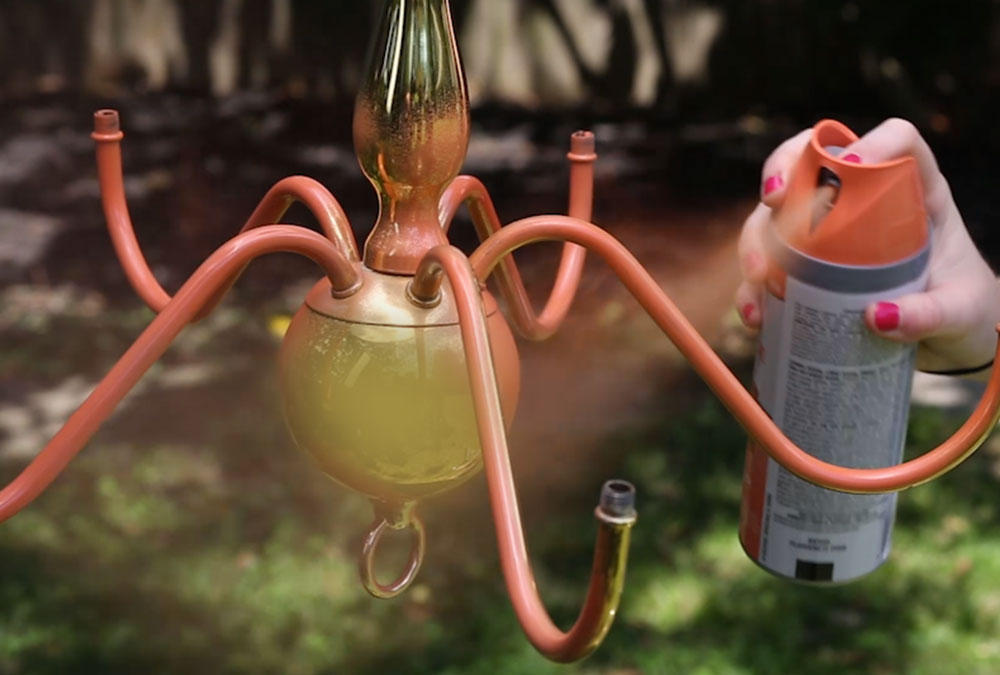 STEP FOUR
Adhere flower pot bases to chandelier arms and allow glue to dry overnight.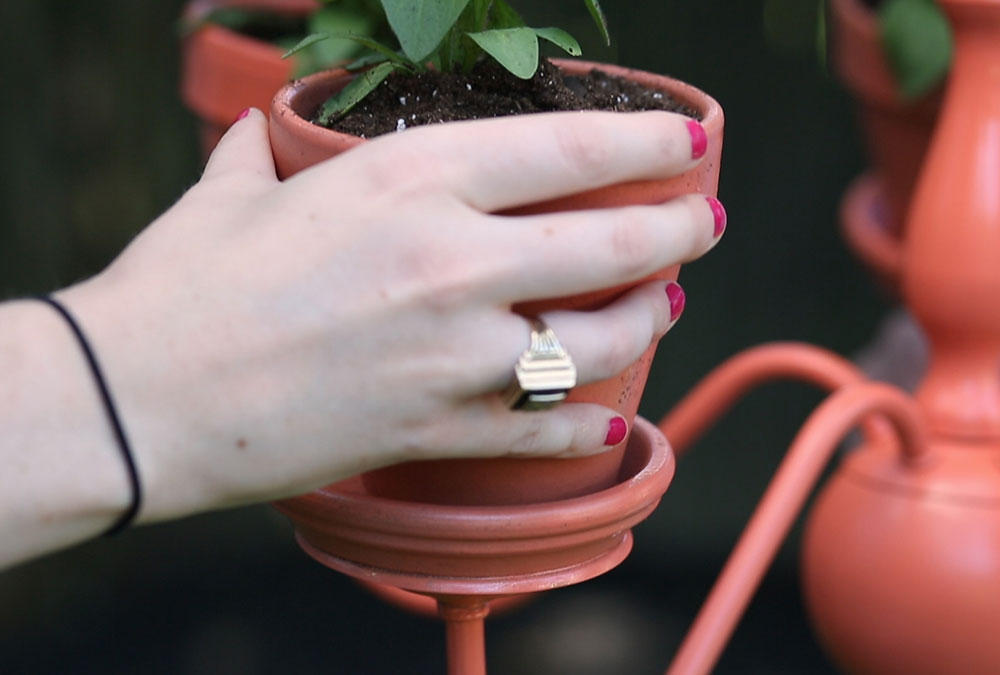 STEP FIVE
Add soil and flowers to your flower pots and place into bases.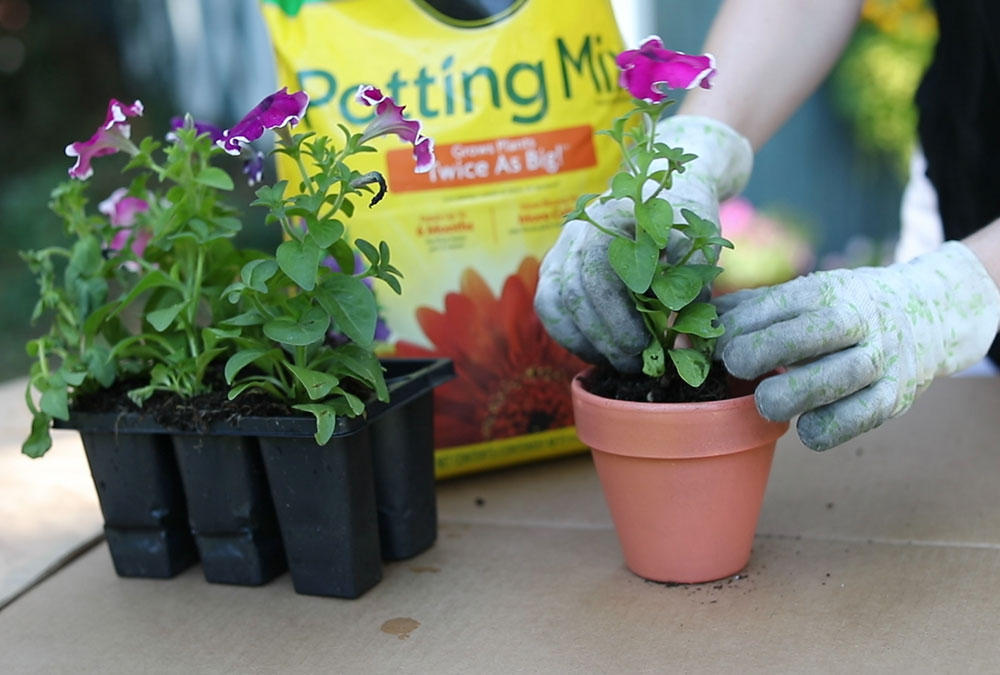 STEP SIX
Using an S-hook, hang the flower chandelier on your porch, on a garden tree or other favorite outdoor spot.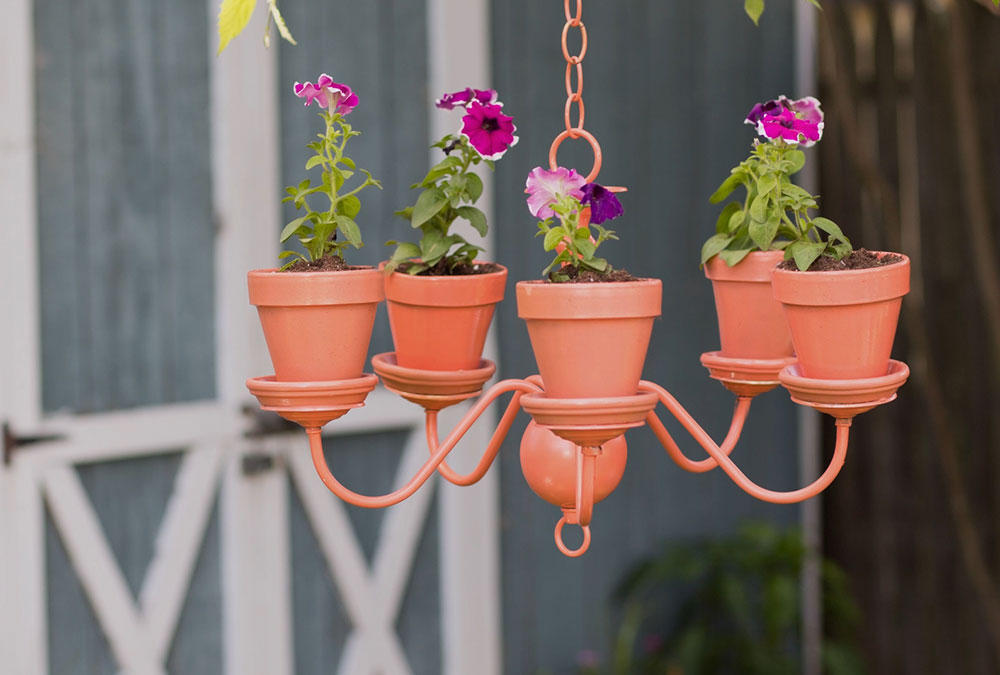 It feels good to give old things a renewed purpose, plus it's fun. Interested in other ways to add life to your outdoor space? Try creating your own flower box.
Let the home style tips come to you.