Curb Appeal Color Boost: Wrought Iron
Deep rich gray tones have become the leading trend in home exteriors.
Across the country and among a variety of home styles, we're seeing Wrought Iron as an increasingly dominant color. More than anything, homeowners are attracted to its depth, versatility and timeless elegance.
Wrought Iron breaks through as a mainstay color
This bold dark/charcoal gray draws its appeal from a combination of natural colors, and homeowners are boldly embracing it as a featured exterior color, creating dramatic contrasts by pairing it with lighter, more neutral hues. The days of just using Wrought Iron for porch, window and door accents are over. And the result is neighborhood after neighborhood highlighted by the color's bold sophistication.
Pairing slate gray with a palette that works for your home's exterior
Using a custom color palette made up of saturated selections similar to Wrought Iron and complementary neutrals, here's how you can make your home stand out on the block using bold tones as your main color, accent or both.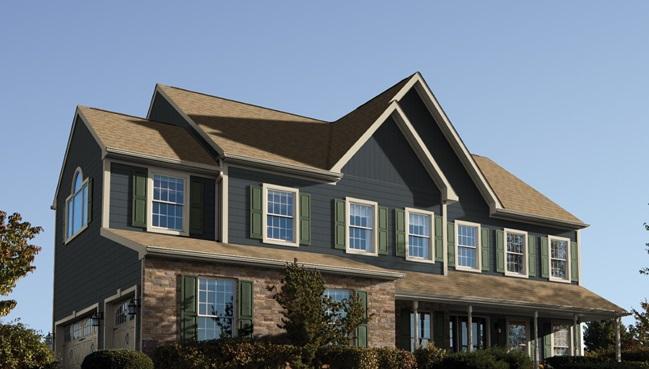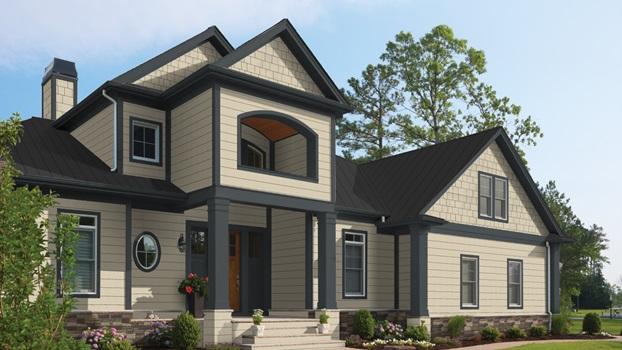 Interactive design tools like HomePlay Prime™ by Celect® allow you to try these colors for yourself using a pre-selected house. Even better, you can upload a photo of your own home and have it mapped for virtual design for free.
Wrought Iron is an exterior color full of rich, bold possibilities, and homeowners all over the country are recognizing its versatility. Feel free to use this article as an inspirational launching point to your exterior design exploration.
Let the home style tips come to you.