How to Transform Your Unused Carport Into an Outdoor Dining Room
When your house gives you square-footage-challenged lemons, you make square-footage lemonade … or in my case, lemon-wheel-garnished sangria. Each spring, as the weather changes from dreadful to dreamy, I come to realize how my dining room only accommodates two to three people max. Knowing that three is a crowd and that crowds, once armed with adult beverages, often result in broken glass, damaged feelings and/or stained furniture, I was not about to host a springtastic cocktail party anywhere near my grasscloth-covered walls. Determined to take the party outside, I put my own carport to the test to see if I could transform it into a temporary dining space on a budget. Along with my carpenter-friend, Brian, and my designer-slash-assistant-slash-friend, Aprill, here's a few simple, cost-effective ways we outfitted a covered parking space for both park and recreation. And, yes, Aprill is spelled with two Ls.
It's hard to believe this space has been catching oil leaks and taking a beating from muddy tires. But with the introduction of pattern, color and lightweight furniture, it completely takes on new identity as a place to throw back red sangria — and, thanks to my over-propping, a gigantic plate of enormous strawberries.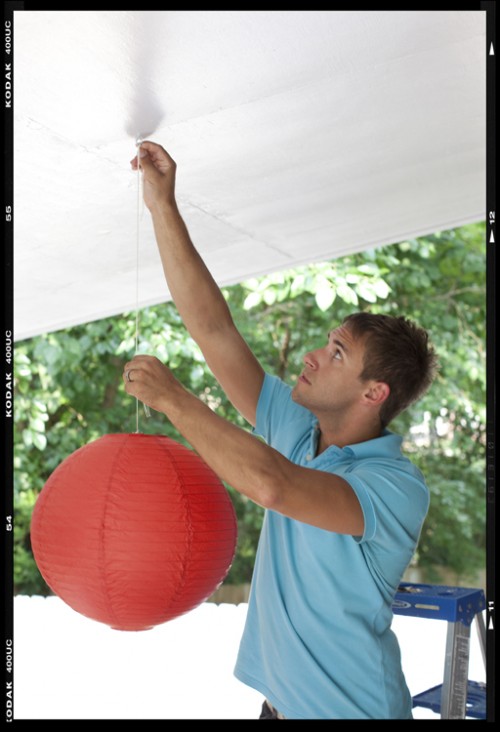 Let the home style tips come to you.