Color Palette of the Year Combos to Inspire Your Exterior Style
When it comes to playing and experimenting with color, why should interior designers have all the fun? We love to explore all the ways compelling color combinations can highlight the unique elements of your home—from siding and trim to windows and doors.
We're excited to follow up our 2018 Exterior Color Palette of the Year announcement from earlier this year with some of our favorite examples using shades of bold blue, cool and warm grays and earthy brown.
Combo #1: Brownstone, Harvard and Weathered Gray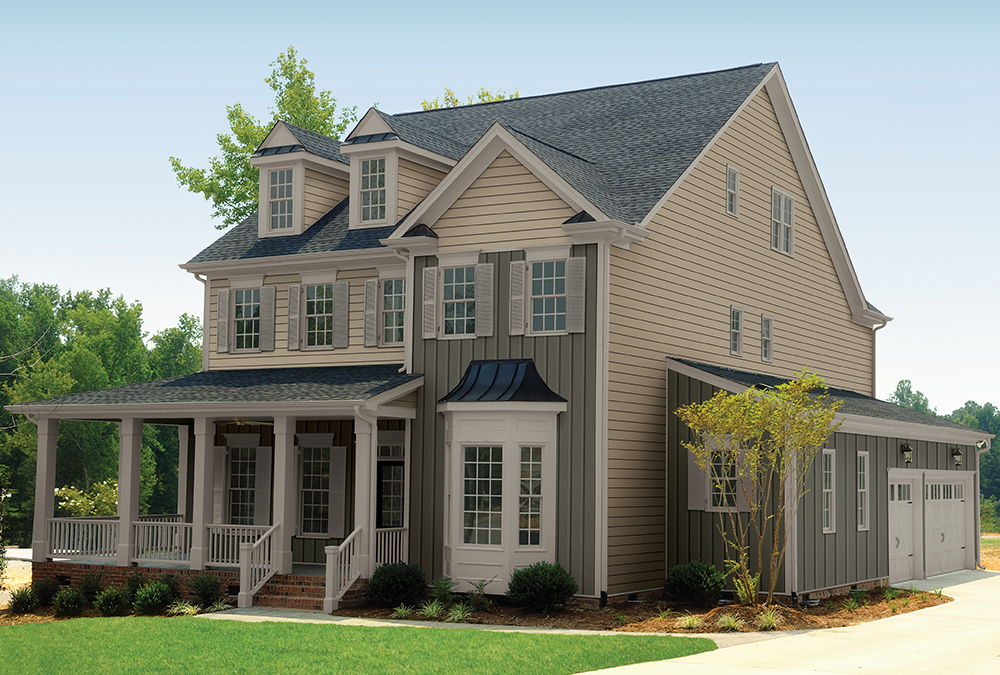 Gray accents against a warm brown tone create a charming combination that will never go out of style, as showcased on this eclectic home design. We love how the Weathered Gray board and batten siding adds dimension and interest to this exterior when juxtaposed with the horizontal siding in Brownstone.
Combo #2: Sterling, Heritage Blue and Storm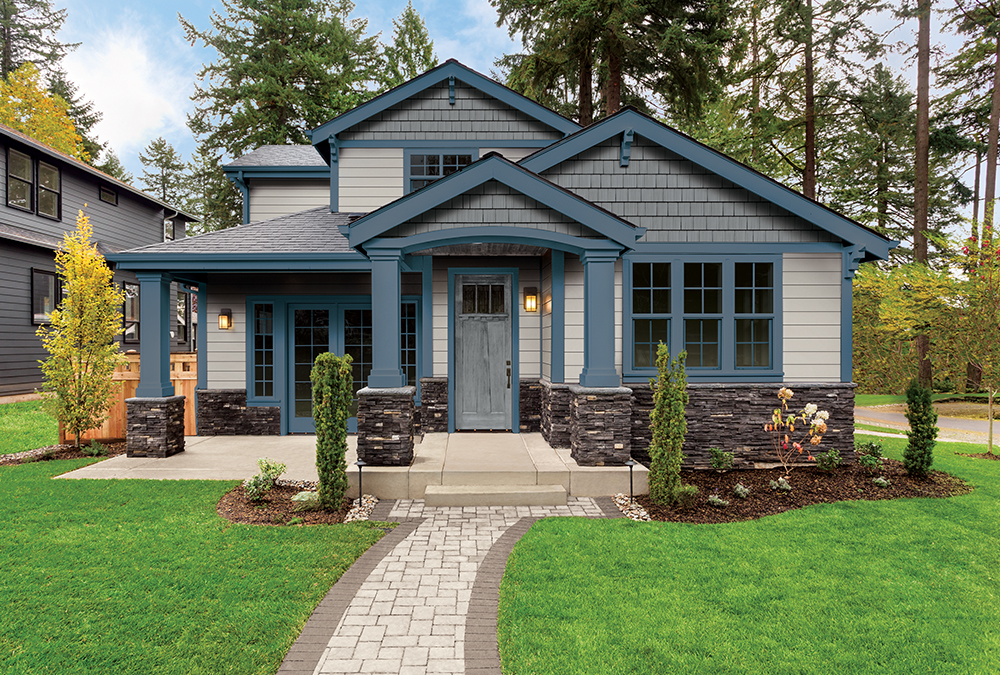 We never shy away from bold, dark accent colors. This combination uses Royal Crest siding in Storm and Heritage Blue trim to highlight the interesting angles of the roof and wide porch columns on this Craftsman-style home.
Combo #3: Storm, Harvard State and Weathered Gray

A palette of complementary gray tones is a classic color combination that lets the details of your home take center stage. In this example of a Colonial, the grays pick up some of the stone cladding color at the base of the house. The white trim looks crisp and clean, and also helps break up the monochromatic look.
As you can see, choosing the right colors can bring any home style to life. Think of these 2018 Color Palette examples as a kickstart toward making the ideal home exterior in your brain come to life on your block.
Let the home style tips come to you.