Choosing the Right Railing for Your Deck
Railings are an essential part of nearly every deck. And while it's important that the railing you choose meets your safety and functional needs, that doesn't mean you have to sacrifice good design for a safe railing. It's possible to have both!
Incorporating Railing Systems in Outdoor Spaces
First and foremost, railings should feel like a natural extension of your outdoor space. Many homeowners worry that a railing will serve as a view obstruction, but railing materials are often transparent or dark-colored to preserve a desirable view from a deck or porch. And some systems, like cables, use their small footprint to maintain this characteristic. There has also been a surge in popularity of white vinyl handrails, which shows that handrails are becoming more than a design afterthought.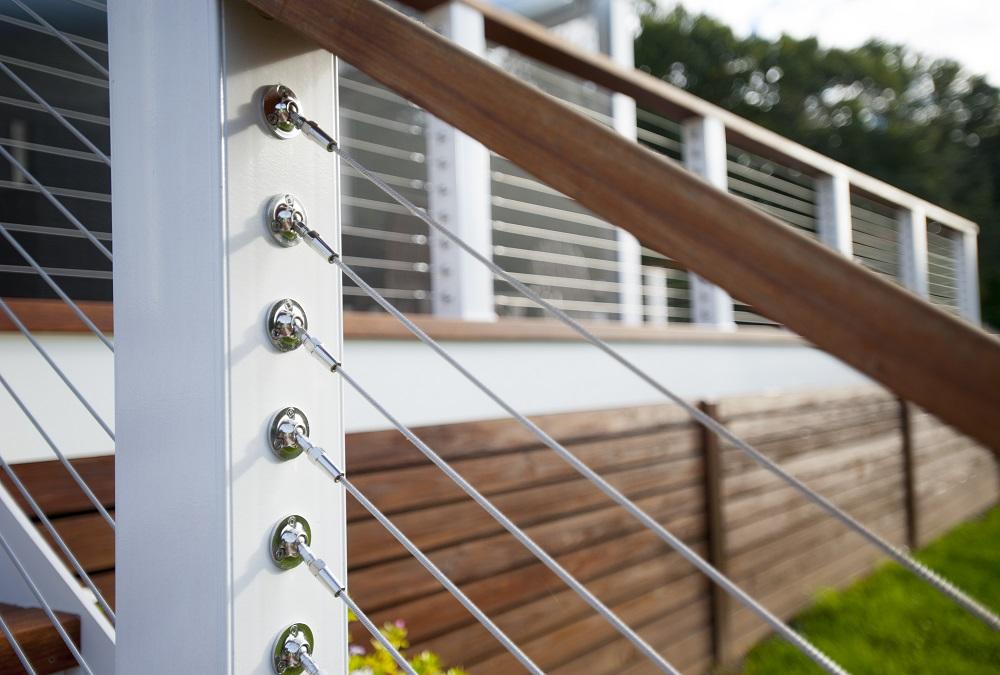 Every railing system varies, but the most popular high-end materials used are glass, stainless steel and wrought iron, while mid-to low-range options include vinyl and composites.
Glass: Optimal for maintaining views, glass railings create a highly contemporary, clean design but can be difficult to maintain and clean.
Stainless Steel: Providing minimal view obstructions, stainless steel railings offer a clean design and can be low-maintenance. Their tensioners do need to be periodically adjusted to stay taut, and they often form a ladder-like design that can pose as a potential safety hazard.
Wrought Iron: With relatively minimal view obstruction, wrought iron railings can be powder coated to match nearly any existing deck color. Note that if you do powder coat or paint wrought iron rails, they will need to be maintained to ward off rust or wear. They can also show rust or wear over time if the wrought iron is bent or etched.
Vinyl and Composites: Generally low-maintenance and easy to clean, vinyl and composite railings are easily found in local hardware stores and often have a wide variety of customization options and accessories.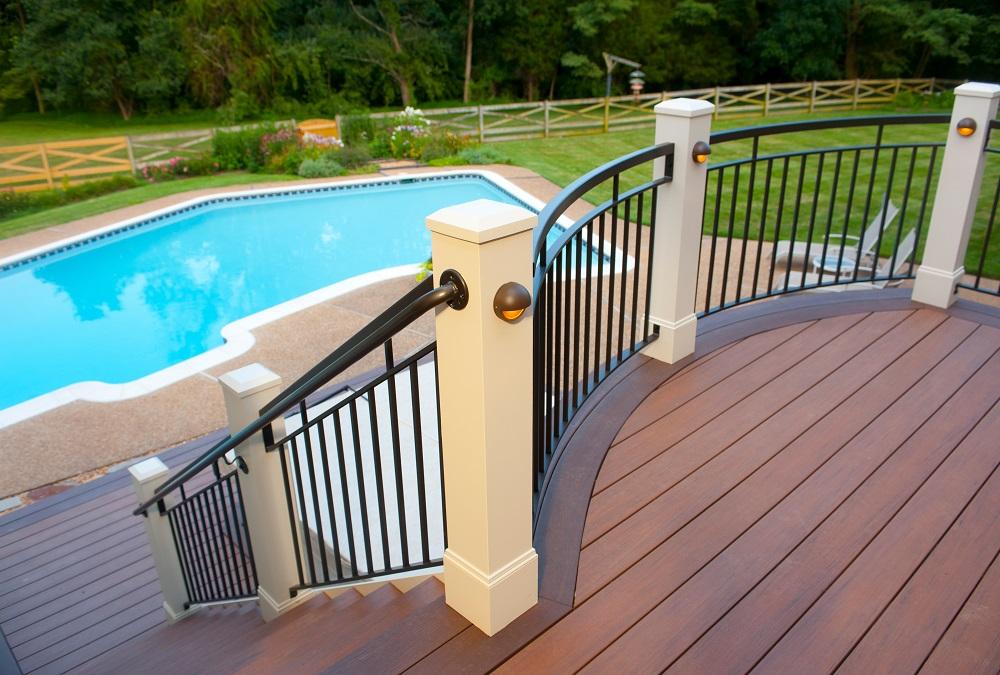 Budget Considerations: The High / Low Options
Whether you have a high or low budget to work with, incorporating a safe, functional and well-designed railing into your outdoor space isn't hard to come by.
High
If you have a larger budget to work with, a fabricated and powder-coated railing can offer the most versatility with customized details. While the choice of railing style can depend on a house's architecture and its view, wrought iron railings offer a solid, unobtrusive design that fits with the style of many contemporary homes.
Low
You don't have to compromise a good-looking railing if you have a tight budget. Less expensive railing options are those that come as a kit system in either vinyl, aluminum, composite or wood. A variety of brands offer an array of color options making it easy to match any deck. You can also dress up the rails with affordable lighting accessories that won't break the bank. Railing kit costs will vary depending on the material and size of a project.
Whether you're installing a new deck or simply redoing your railing system, railings are an easy and attractive way to boost your curb appeal while serving as an important safety feature as well.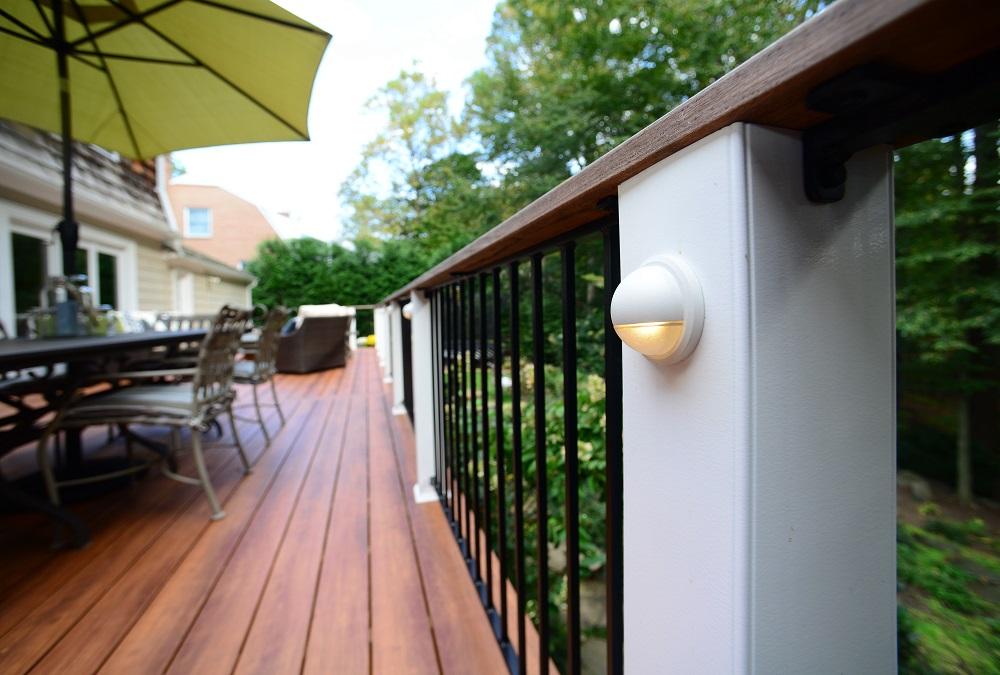 Post written by Design Builders, Inc., a home improvement contractor in the Washington, D.C. metro area.
Let the home style tips come to you.