6 Clever Ways to Hide Outdoor Eyesores
When considering the aesthetics of the overall exterior of one's home, it's easy to think about common fixes and large-scale renovations such as paint color, siding, landscape, gardening, etc. But what about those everyday eyesores like AC units, gas meters, garbage and recycling bins that are tricky to hide? We rounded up some of the best tips and tricks from outdoor design experts on how to easily hide everyday eyesores to improve your home's curb appeal.
Fence It In
Katy Brut, an interior design consultant at NY Furniture Outlets, believes that all the "ugly" things you have in your outdoor space can be covered with wooden fences. Building a customized wooden fence is cheap, easy to do by yourself and brings a beautiful wood element to the exterior of the home.
To build a customized wooden fence, Katy advises, "You can buy everything you need from Home Depot, Lowes or a similar shop, and spend one day in the garage to get everything together and make the fence yourself." There is also the option to buy a ready-to-use fence, but it may not fit the outdoor design, so Katy recommends spending the extra time to build a customized addition.
Emily McCrary, editor of House Method, also recommends a well-maintained wood fence to hide an outdoor AC unit or garbage cans. She adds, "If you fence it on three sides, make sure you provide a gate for easy maintenance access. You can also install a lattice to block visibility from the road, and grow roses up the work to add even more curb appeal."
Create a Natural Barrier Screen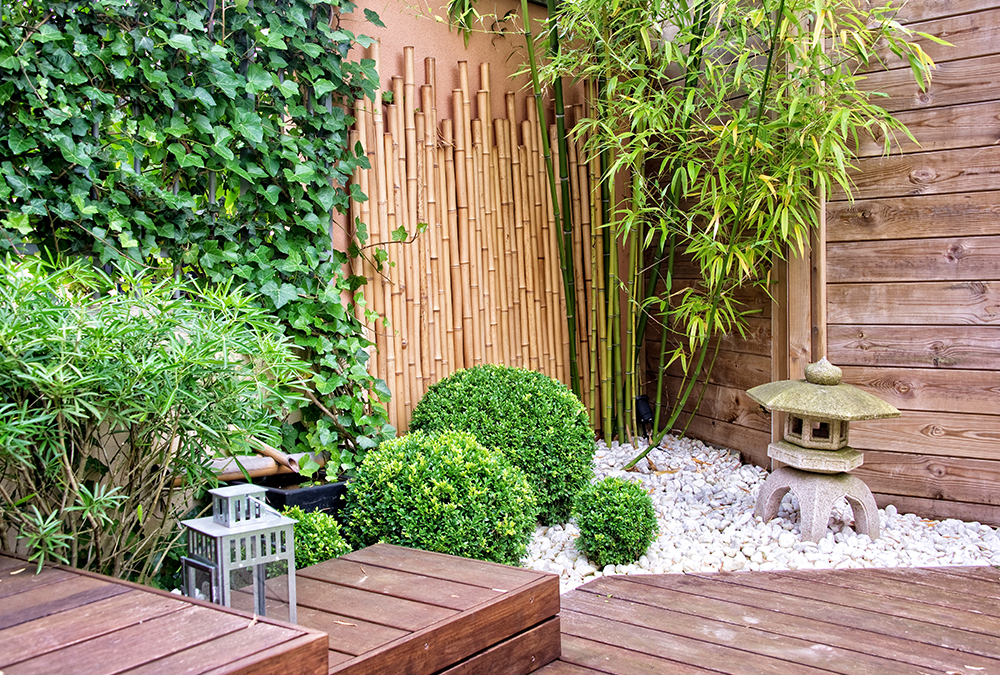 Nicola Croughan, an interior designer for Blinds Direct, recommends creating a natural "screen" to hide bins, outdoor grills and other large items. In addition to traditional fencing with trellises added for extra height, Nicola recommends using natural plants such as bamboo, willow and reed screening. He adds that "Vines are another great way to disguise eyesores that are attached to your home. Of course, you must be mindful of where these are being planted and any areas they might impede on."
Create a Garden Distraction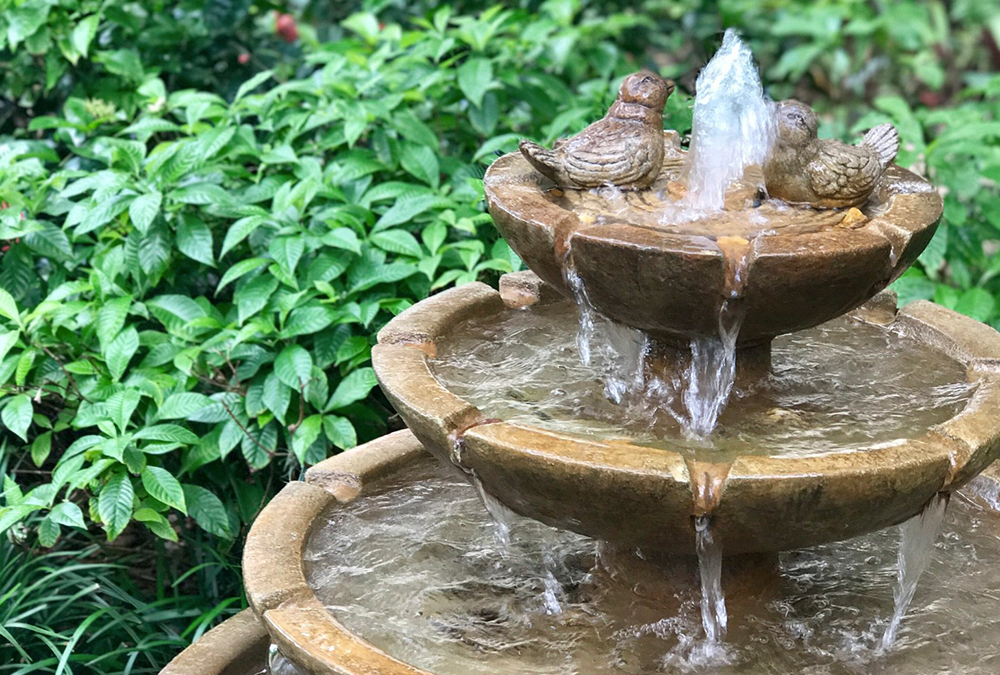 Nicola also recommends creating a distracting garden display to draw attention away from any unpleasant sights and sounds. "A stunning garden display draws your eyes away from any unsightly items. Water features will always command attention, and offer a pleasant sound to disguise any unwanted noises from tanks or extractors. Rockeries and flowers are also sure to draw the eye."
Use a Dirt Berm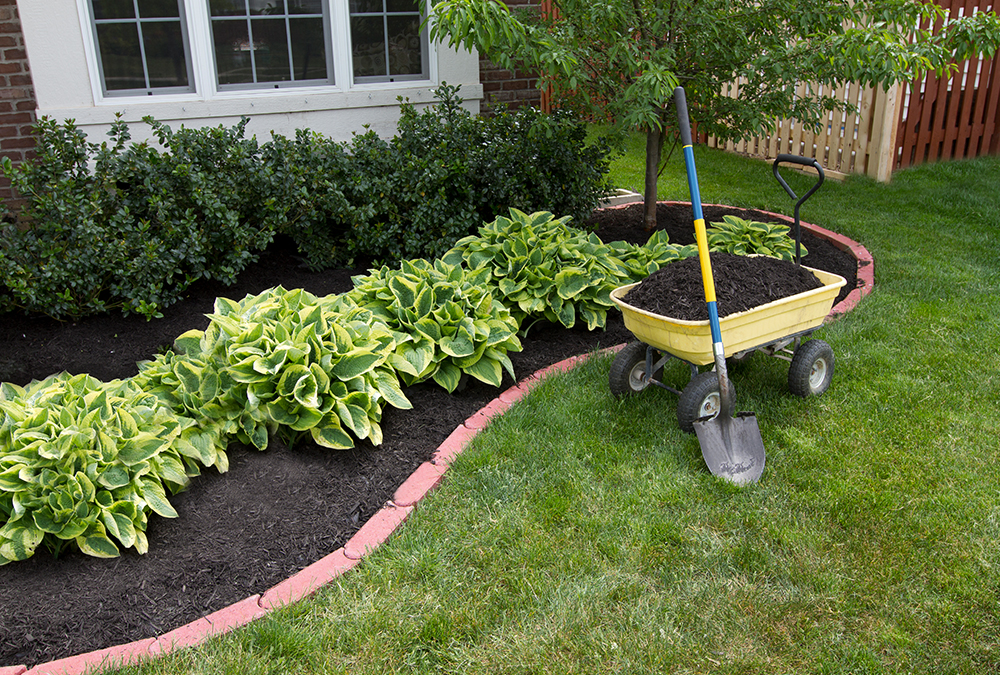 Artist and designer Pablo Solomon suggests that when considering a wide range of options available to hide various problems, choose the option that fits into your natural setting, harmonizes with your home and if applicable, fits your neighborhood. "One of the most dramatic and effective ways to hide problems with the least amount of cost is to use a dirt berm," he says. A dirt berm is simply an artificially constructed mound or hill, and it's an easy way to add interest or height to any landscape. "If you plan properly, the dirt for the berm can come from digging a pond/pool, leveling the yard, creating better drainage, etc." This is a great way to incorporate the natural setting to camouflage eyesores.
Potted Plants Can Hide Utilities
Craig Vacula, owner of Lawn Tech, a lawn care firm in New Jersey, cautions that you don't want to bring your landscaping so close that it makes it hard to access the utility units. He recommends any plants near a utility unit be planted at least four feet away. Instead Craig recommends placing potted plants around the unit so they can be easily removed. "Using potted plants to disguise AC units or gas meters is usually a better idea than planting, because planted roots can grow into service lines or block you from being able to reach them when something isn't working right," he says.
Don't Forget about the Garden Hose
One item that can easily be overlooked or forgotten—an unsightly and tangled outdoor water hose. "Not only can a tangled hose be an eyesore, it can also kill your grass where the hose rests on your lawn," cautions Craig. "Instead, try a wheel, a recycled spool or a recessed planter box that allows you to hide the hose inside for easy access while providing a place to plant some of your favorite perennials."
Incorporating these simple and easy tactics to hide your outdoor eyesores will make a huge difference in the overall curb appeal of your home.
Let the home style tips come to you.